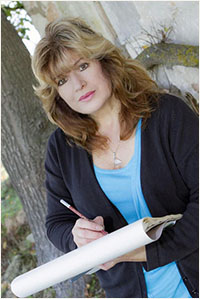 Marie is a Psychic Artist, Medium, Clairvoyant and Numerologist based in South Australia. Her fine art paintings and drawings have been featured in National and International magazines, Expos and Exhibitions. She has been specialising in drawing Spirit Portraits since 1993.

"If you are searching for some creative inspiration, or if you need help or guidance to strengthen your own awareness and perception of the Spirit world... I enthusiastically invite you to take a tour and browse through my online Art Galleries. I look forward to hearing from you or perhaps meeting you one day.

All the best and may you enjoy and make the most of this journey and adventure that we call Life!
I am truly grateful for being able to do what I love to do, which is to combine the Creative with the Spiritual and being in service to others!"
"I am still reeling from our session a few weeks ago, trying to get my head around all that happened. Marie, I have had many readings over the years but never have I had a reading as powerful as yours. I felt so connected to my loved ones who have passed over, especially my Paul. I have always believed in the after life with trepidation so to speak, after the session with you I have no doubts whatsoever.

You have a wonderful gift of bringing through the personality of the person you are channeling and I have not experienced anyone able to do that. I hope someday I will be able to achieve the same ability. Thank you so much for your encouragement.
Love & Blessings" - Janet
Original, hand-painted, pastel artwork - Astrological / Star Sign Series.
ONLY ONE OF EACH AVAILABLE - MORE HERE.
They would make a Unique Gift for yourself or someone special.
Each original piece is painted in colour pastels on Canson paper, approx.. 38cm x 28cm (15" x 11") in size.
Postage Included. Within Australia - $220 AUD and Outside Australia - $250 AUD.
More Astrology Cards available HERE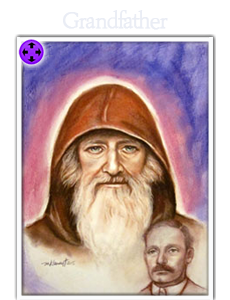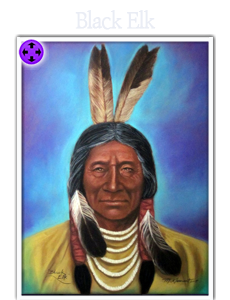 Marie Klement has the special ability to take communications a step further by linking with Spirit and actually transmitting onto paper, an image of the Spirit guide or passed away loved one that she is psychically in touch with.

Spirit artists are Mediums who are influenced to draw or paint art by the Spirit world.

Marie's intention is to continue to produce portraits of not only spirit guides, but of as many evidential portraits of passed away loved ones that can be validated by photographs! Thereby bringing some comfort, peace of mind and closure for the bereaved.
"All I can say is wow! Your portraits captured the energetic signatures of our wonderful companions. Thom had never seen anything like your creations for him...he could not stop staring at the military man, and the Indian was familiar also.

When I saw Joseph, my breath was taken away... true to the core. You are amazing. The Indian is someone I have known for centuries.

I think Red Cloud got Thom and I together 4 years ago... I have known that crazy Indian for years! My 'hunka' family is Rosebud Sioux. Red Cloud was Oglala Sioux... next door. Thom and I were actually married on the reservation three years ago. In ceremony, the spirit warriors came to Thom and gave him the name Zoya Nagin, which is Sioux for Ready-For-War. They said when he does what he came here to do, they will give him another name. Go figure!

Your portraits brought to life the true feelings for us... thank you for your divinatory reading for us and yes, I intuited we will be overseas soon... maybe Australia because "things" are in the works. Many blessings to you, dear soul... may your work continue to bless both you and all you touch."
** All photos were presented for comparison ONLY AFTER the drawing was completed!

"For everyone and anyone who wants proof of contact with their deceased loved ones, I thoroughly recommend Marie Klement.

Not only did she give me an accurate reading, she also put an end to a 30 year quest of finding a medium who could give me my Mother's name.

She came straight out and said her name "Nellie". She also got my sisters names straight out without any guess work. All other information was correct as well. Quite mind blowing!!

But the biggest surprise was yet to come, when she showed me the sketch of the lady she was drawing, all I could see was my darling Mums eyes staring back at me. I am still in shock today! And at last my quest to find my mother has been put to rest!!!! I cannot sing the praises of Marie loud enough. Marie you will never know how much you have given me, and I love you to the moon and back again. My personal belief, this Lady is an Earth Angel.

So for anyone who is grieving and missing their loved ones, contact this beautiful lady now. Let her lead you back to Peace! With grateful heart I thank you Marie. Namaste
Helen Hutton - P.S. You will be hearing from me again, that I promise."
"Marie's unique skill base as 'an artist who draws dead people' is very rare indeed, and I personally have witnessed members of the public claiming pictures of their dead loved ones at venues, where Marie has been quietly drawing images on stage during an event.

I've seen the awe and shock audience members have on their faces when they see the clarity of Marie's drawings matching up to the photograph they produce at the event for comparison, and the emotion and healing they experience because of it. Hope - of seeing evidence of the afterlife simply turns into proof and a new understanding of 'knowing' death is just a transition.

Needless to say, I am a big supporter of Marie's ability and work in this arena."
Denise Blazek (writer and TV Producer in W.A.)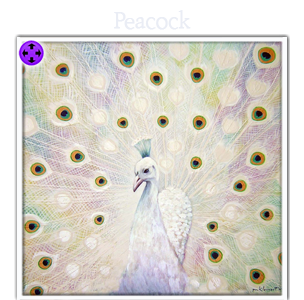 "The artist enriches the Soul of humanity and delights people with a thousand unsuspected shades of feeling. The artist reveals spiritual riches until then unknown, and gives people new reasons for loving life, new inner lights to guide them" – Rodin